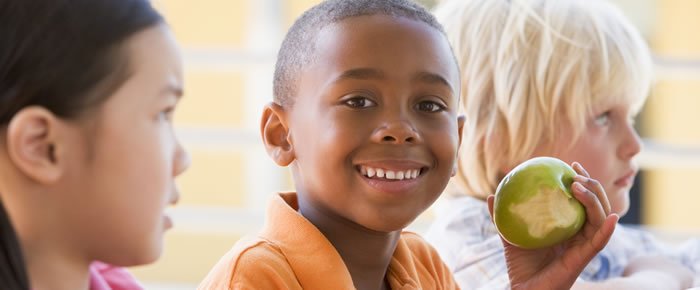 Food insecurity is a very serious issue both globally and nationally. The thought of just knowing that millions of kids out there go without a meal or several meals throughout the week is heart wrenching… For those of you who feel the same, you might think, "I want to help, I really do.. But what can I do to help? How can I help? Where do I start?" To answer those questions, we at The Frank L. Stile Foundation have put together a list of 5 ways you can help end child hunger today. To get started, read below:
1. Work with us (volunteer)
Our team members devote countless volunteer hours in our community. Our foundation consists of friends, family and Dr. Stile's staff. Along with other members of the community, our team regularly volunteers their time. Our members staff local missions, food and clothing drives and support food packaging and distribution initiatives for food insecure children and families.
We currently do one community service event a month, packaging meals for children in the Las Vegas, Nevada area. Although we always have a group to go pack these meals with, we could always use an extra pair of helping hands. If you love giving back to the community and would like to help our cause, please fill out the volunteer form here to know when our next event is.
2. Help our cause to end child hunger
The Frank L. Stile Foundation was created in 2011 to serve the needs of children in crisis. The foundation's goal is to raise awareness in addition to resources for the purpose of bettering the health, nutrition, safety and well-being of children. Having provided close to a million meals, our efforts are still not enough to end child hunger.
With 13.1 million children struggling with food insecurity each year and three meals being the sufficient amount of meals for children to eat, we can't do this alone. We need your help. Please take a moment to help us by donating to our cause today!
3. Put surplus food to better use
In the USA, 30-40% of the food supply is wasted, equaling more than 20 pounds of food per person per month
To put it into perspective, you can feed 25 million Americans with this amount of food. If you do the math, that's enough to feed most of the 13.1 million children struggling with food insecurity each year and even more people struggling with this problem annually! However, almost all of this food just goes to waste.
It is a shame to have so much go to waste when it is sufficient enough to feed millions and moreover when there are so many people out there either starving to death or on the brink of doing so that could benefit from all this excess food. If you share the sentiment, a good way to help stop this is starting it in your home.
Not only will buying and cooking only in portions that you will definitely eat save you more money, it will also help less of our food supply go to waste. If you ever do need to throw away food for any reason, you can always pack up the excess food and give it to someone in need in your city at your local food bank.
4. Raise awareness of and help families sign up for SNAP and/or free and reduced price school meals
About 21 million children receive free or reduced lunch in school.
However, not a lot of families are aware of the benefits available to them or might feel too ashamed to go out and ask around to receive the help they need. You can help raise awareness of this issue by posting about helpful tools as well as resources on social media and helping families sign up for SNAP and/or free and reduced price school meals.
To start volunteering to help families sign up for SNAP and/or free and reduced price school meals, you can visit as well as use this resource.
5. Support and raise awareness of after school and summer feeding programs
Over 20 million children receive free or reduced-priced lunch each school day.
But what happens when summer comes around? When summer comes around, only 10% of these children have access to summer meal sites. Considering the fact that the average person — child or adult — eats three meals a day and that summer vacation is about 90 days long, it's safe to estimate that not a lot of these kids are getting the nutrition they need.
If you are touched by this cause, you can call your local schools to see when they provide these summer meal sites to participate and make sure no child gets left behind when it comes to eating all three meals a day.
So to recap
The five things you can do today to help end child hunger are:
1. Volunteering for a cause like ours to pack meals
2. Donating to causes that help fight child hunger
3. Put surplus food to good use by donating it or just buying only what you will eat
4. Help families sign up for programs like SNAP and raise awareness of the programs to help families that are potential candidates for this program
5. Support and raise awareness of afterschool and summer feeding programs to ensure the +20M children that receive and benefit from free or reduced lunch prices in schools
No matter which way you help, we appreciate and encourage you to help out in the best way that you can.